Ask Me Anything
Looking to spice up game night?
Ask Me Anything is the perfect new adult card game that will uncover hilarious, intriguing or even scandalous truths within your social circle. Ask Me Anything poses a mix of questions that will get you out of your comfort zone and allows for engaging and even outrageous conversation. The new game is perfect for dinner parties, social gatherings, road trips, ice breakers, tailgating and more, and is now available on Amazon!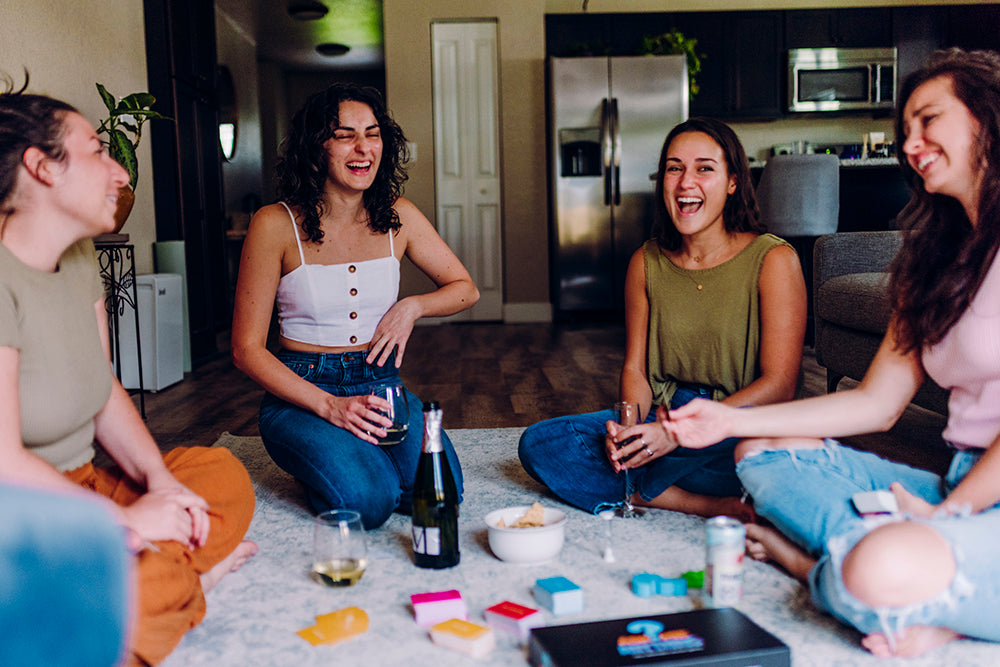 Benefits of AMA
Why Ask Me Anything is more than just a fun game. It creates real shared experiences and connections, something we all need!
Perfect game for zoom happy hour!
Elizabeth Werner from The View ABC rounds up the best games for at home during quarantine! Ask Me Anything is the perfect game for zoom happy hour!
What Our Customers Are Saying
Ask Me Anything isn't just a hilarious card game. It's a way for me to learn and connect with the people around me. Everyone single time I play AMA I leave feeling close to everyone I played with.
Last weekend we were going to play Ask Me Anything before going out, we need up playing and couldn't put it down! We didn't make it out, but we all said it was one of the best nights we've had in years!
This game is a blast to play with a large group of friends, or even with just 1 or 2 other people. Play this game with your girlfriend/boyfriend to have fun and learn something knew about them, or play with a group of friends for endless fun and laughter. I highly recommend this game to anyone looking for something knew to do with their partner, friends, and/or family.
The Ultimate Social Game!
Ask Me Anything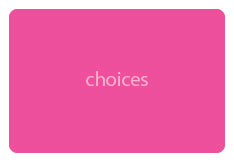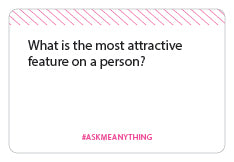 Choice
We're checkin' what your morals are!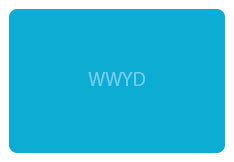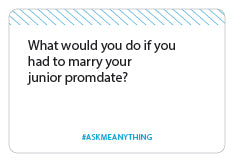 WWYD
Use your imagination... what would you do?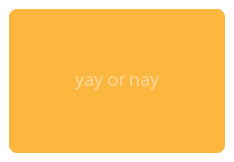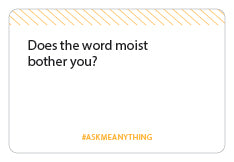 Yay or Nay
Have you done it? Whats your opinion?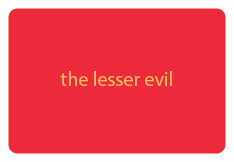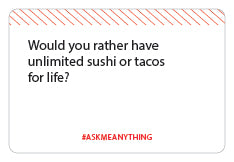 The Lesser Evil
Our take on a whould you rather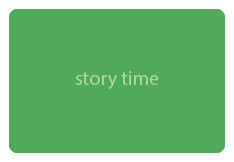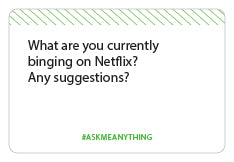 Story Time
Let the cat out of the bag, what your secrets?